What would a reality TV star or footballer be without their hair? Sure neither industry is all to do with looks, but a look can make or break anyone on TV; the hair in particular as it adds so much in creating an identity around ones personality. Typically, the more eccentric the hair, the more eccentric the person. These are your 2017 nominees for Best Hairstyle as part of The Mastermind Awards.
NOMINEES
Paul Pogba
From his eccentric hair, to his bravado, to his many commercial deals, Paul Pogba does not mess around when it comes to life outside of the football pitch. On the pitch, he's an absolute menace and plays with a degree of flair that is unrivaled. Off the pitch, he takes a similar approach and beyond being visible in various commercials and doing things like presenting an award at the MTV Europe Music Awards, he can be seen sporting a new hairstyle every single week. Check out the hairdo above where he has "Equal" imprinted on the back. A week later, his entire hair was Manchester red. Paul Pogba is always changing up his hair and no matter what, it always looks good.
Ika Wong 

Among many things that make Ika Wong amazing is that she has great hair. Naturally gorgeous, Ika rocks any way she wears her hair; whether it's wavy, straightened or in a pony tail. You can see why Demetres was so fond of her in the house!
Henry Nicholson
Whether it's in a bun or down and long, Australian Survivor's Henry Nicholson is another one of those that always manages to make their hair look good. Henry wasn't the only one with a man bun on the latest season of Australian Survivor; AK also had a distinctive look; but Henry's long, curly hair could never be missed.
♥ Antoine Griezmann 
Antoine Griezmann is another one of those that is always changing up his hairstyle. More recently, he's been sporting a much shorter multi-coloured fohawk; but what earned him a nomination this year was his long blonde hair as shown above. Some men with brown hair can't pull of blonde hair whatsoever but Antoine Griezmann is not one of those men as his blonde hair looks just as good as it ever did brown. Highly eccentric and full of life, Antoine Griezmann's hair says a lot about who he is as well.
Ozzy Lusth 
In one single season of Survivor, the legendary Ozzy Lusth probably wore his hair fifteen different ways. From down and wavy to in a bun, to the look shown above in which he has it in braids, Ozzy's hair was one of the most interesting things to look out for on Survivor Game Changers this year. His hair has had a massive transformation in his four seasons of Survivor, but this year he might have shown off the most distinctive look of all as shown above.
Arisa Cox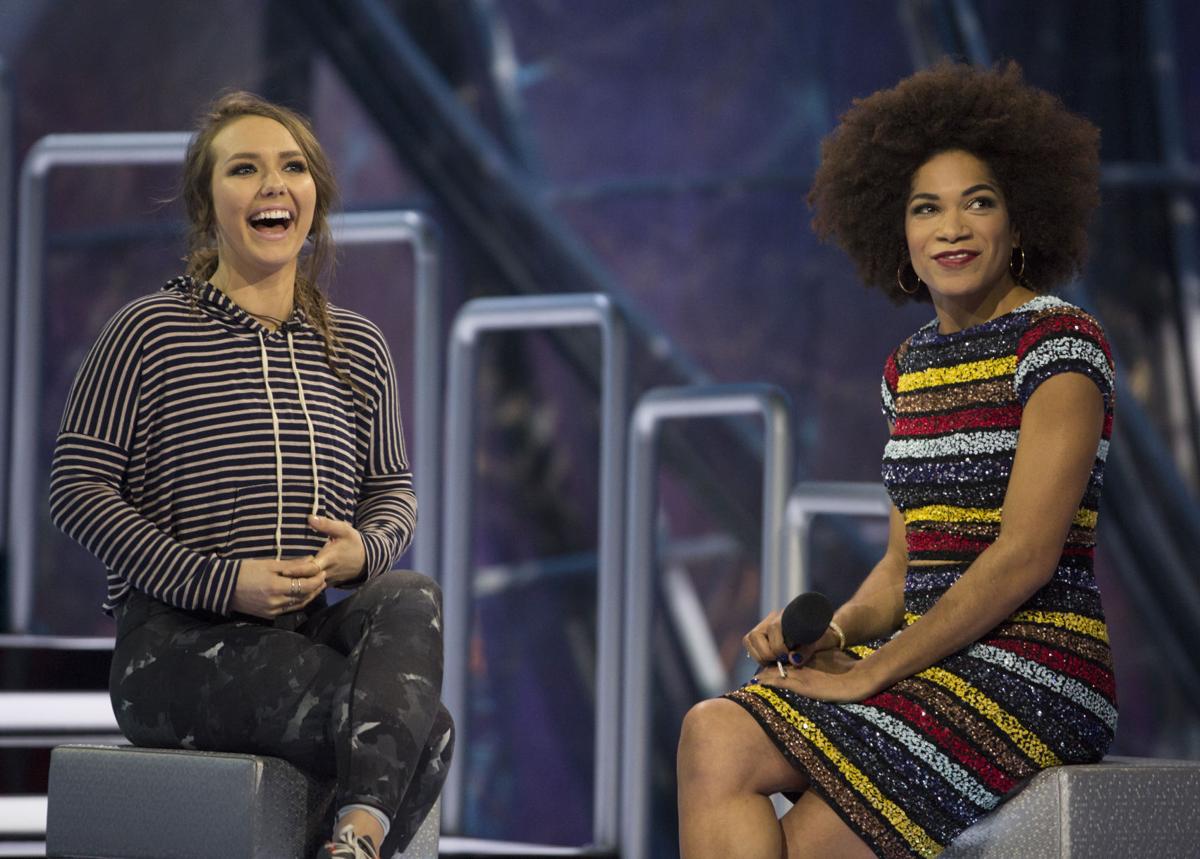 The famous host of Big Brother Canada, Arisa Cox, certainly has a distinctive look. Arisa is the perfect host for Big Brother Canada and you feel her passion for the show each and every time she covers it. She brings such a positive energy to the show and always nails her exit interviews, but also has one of the most distinct looks you'll find anywhere on reality TV and one that really helps her stand out in a positive light.
---
So there it is! The nominees for Best Hairstyle as part of The Mastermind Awards 2017. Like what you read? Subscribe for more and make sure to be back here on December 5th to begin voting for all the awards! See you soon!
♥ = The Mastermind's choice for each award category.
PREVIOUS WINNER
---